When we're not sailing, or exploring, or practicing our walk the plank skills. . . We are OPEN! We follow the cruise ship schedule which can be found here. Call us at 340-775-9575 for the hours this week!
Ticket for adults are $16, children $12, under 6 years old are free!
Parking is available next door, at the Tramway Parking Lot.
Our online store is currently being built with some amazing products from our physical store here in St. Thomas.  Please check back soon!
Steal Our Tickets
How you see this awesome place!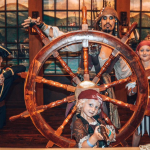 Currently Closed Due To COVID-19
As soon as we can re-open, we will let the world know~
Commandeer Coins
We have an outstanding selection!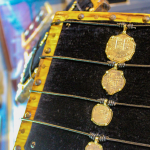 Explore Our Incredible Selection!
We have an inventory of coins from as far back as 148 BC!
Explore Exhibits
The cool stuff we have in here!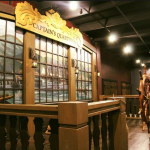 Arrrgh Exhibits Are Amazing!
Consistently rated as a top attraction on St. Thomas, our museum has some world-class artifacts and interactive exhibits!
Plunder The Store
Check out all the good  loot!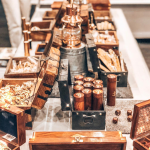 Grab Your Loot!
In addition to collectors coins, we also have a full gift shop with souveniers, books, clothing and all other sorts of pirate booty!
Rent the Museum for Your Next Event!
Throw a Pirate-Themed Birthday Party!
Check Out the News & Events of the Museum!
The Pirates Treasure is a Shipwreck Museum showcasing authentic artifacts and treasures from the world-famous deep-ocean discoveries of Odyssey Marine Exploration. The museum also highlights Virgin Islands shipwrecks and artifacts. The two-story museum incorporates history and interactive exhibits to immerse visitors in the world of pirates and the deep-ocean exploration technology used to recover treasures that were once thought lost forever. These stories and artifacts offer insight and a physical connection to the Caribbean and the world, as it was hundreds or even thousands of year ago!
Fabulous Time!
Latitude 55 - Mar 2020
Fabulous Time!
Was part of our Treasure Hunt Tour and so glad it was included 2 floors with lots on interesting artifacts go to see the pirate well worth the visit 🙂 Latitude 55 – Mar 2020
Very Interesting
Amy K. - Mar 2020
Very Interesting!
Lots of great artifacts and interesting information. Folks there were full of cool pirate facts. I thought this would be more for kids but there is plenty to keep adults busy.Amy K. – Mar 2020
I spent Hours. . .
Airen P. - Feb 2020
A must!
The first time I was in St Thomas (June 2019), I spent HOURS at this museum. I'm not kidding… it was just me, and I could take as much time as I wanted. I may have spent almost four hours there and enjoyed every single second. This week I was lucky enough to return with a friend and visiting the pirate treasure museum with something we absolutely had to do.  Airen P – Feb 2020
Treasure of St. Thomas!
Mitch R. - Feb 2020
The Treasure of St. Thomas
This place was by far the best pirate museum I've been to. From a massive collection of bottles (with an interactive monitor where you can see what each were used for) to gold coins to everyday items— this place had it all. Staff were great and eager to teach and explain. Plenty to see and do whether you're a kid or an adult. The gift shop had a plethora of items from authentic (CoA included) musket balls, coins and more.  Mitch R. – Feb 2020
Location
17-1 Estate Thomas
St. Thomas, USVI
00802