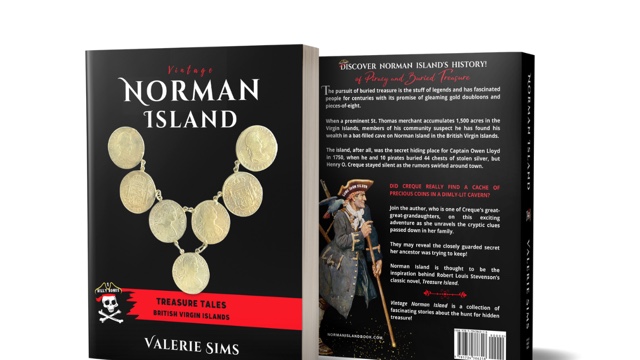 Join us at the Museum on April 18, 2023 at 10 AM for a book signing event by the author of Vintage Norman Island.
Valerie Sims will be present with copies of her book to sign and will give a presentation on the book.
Norman Island is said to be the inspiration for Robert Louis Stevenson's "Treasure Island".
Books will be arriving at the museum early next week!